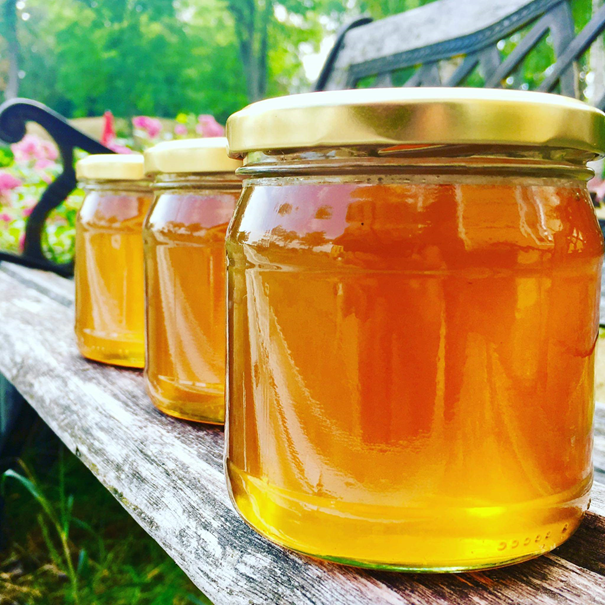 Home at Klev
The farm's grazing free-range sheep are valuable. They keep the landscape open and provide us with meat and pelts. At Klev you can buy vacuum-packed lamb cuts. We also have garden mint for seasoning.
Lambs are born in the spring and graze with their mothers all summer. In late autumn we ourselves transport them to a small local slaughterhouse. The lamb pelts are prepared with alum or bark by a small leather processing company in Småland. At Klev, we also have bees that ensure the garden provides fruit and berries. In late summer, we have freshly processed honey for sale.
For more information, see: "Accommodation" and "Restaurant & Café".
Address
Klevsgatan 1, 512 62 Mårdaklev
phone number
070-6052264