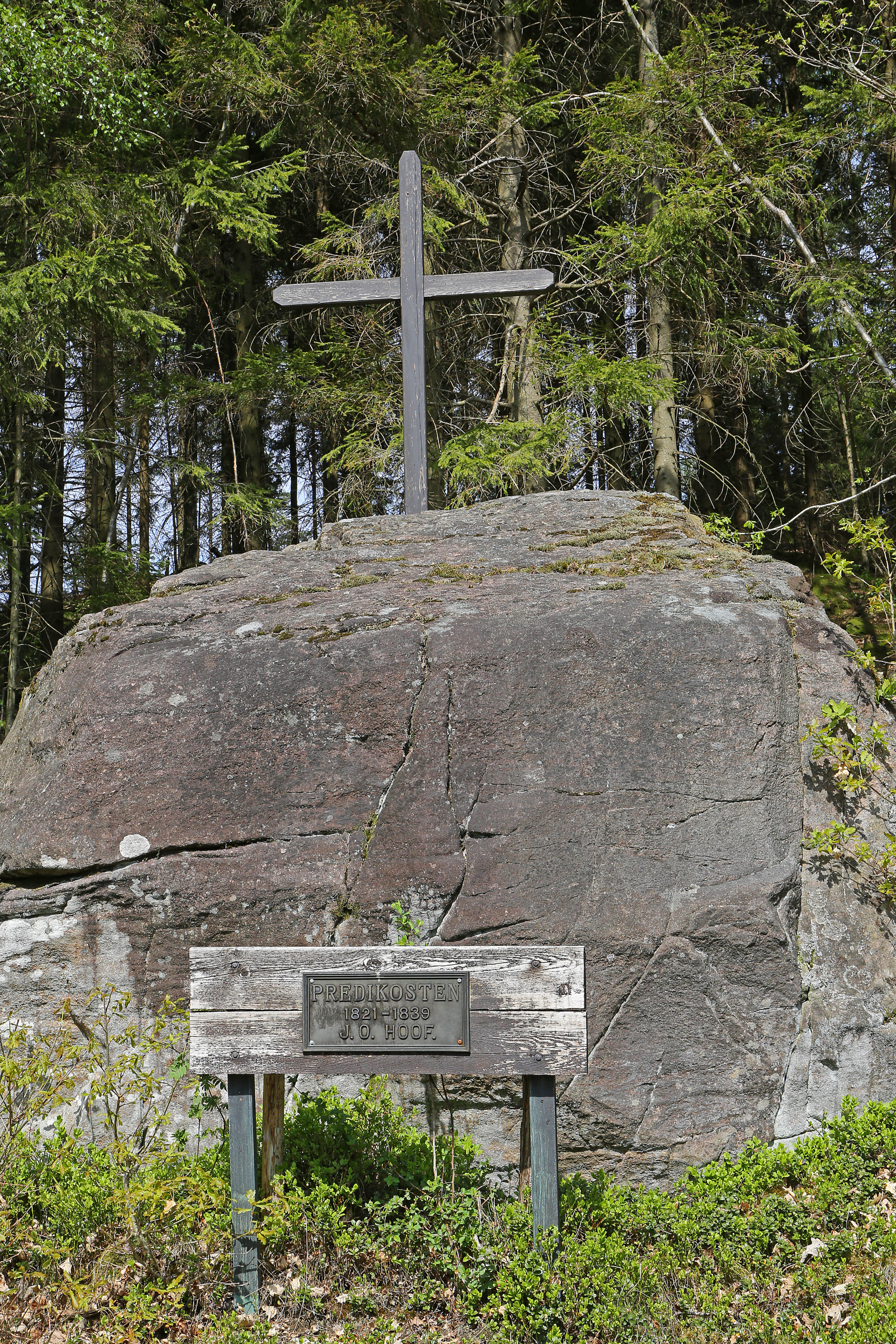 Predikosten Jacob Otto Hoof
Jacob Otto Hoof (born in Floghult, Holsljunga)
was a renowned revivalist preacher of the
early 19th century Sweden. Around him,
Hoofianism emerged and grew and people
came from far away, walking long distances,
to hear the proclamation of his preaching
in Holsljungaskogen. Today he rests on his
hometown cemetery, where a lying stone, of
considerable dimensions, marks his tomb.
Address
Floghult, 512 64 Holsljunga
Signposted with parking area and short path.
Coordinates
57.424897, 12.941080 Website