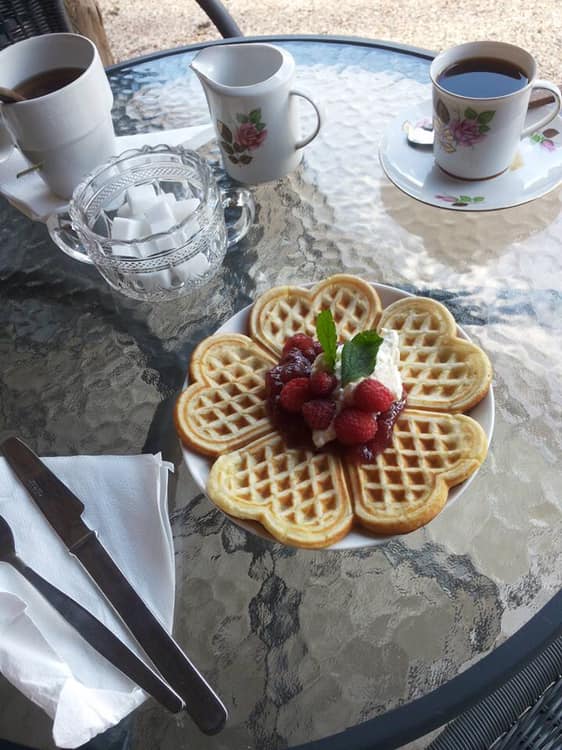 Gold City Café-Gräne Gård
This rustic and charming waffle café is situated on a hill in the quiet corner of the forest. You will find here a welcoming atmosphere and dirty walking boots are more the rule than the exception! It's very much like being back in "The wild west". The Gräne mine is within easy walking distance.
Opening hours 31 May to 5 July, Sundays only, 12 to 5 pm. From 9 July to 13 September, open Thursday-Sunday 12 to 5 pm. Check out Fb. for extra opening hours and special events. Howdy!
Address
Gräne Gård 1, 512 64 Holsljunga
Phone number
+46 70 79 95 272 Website