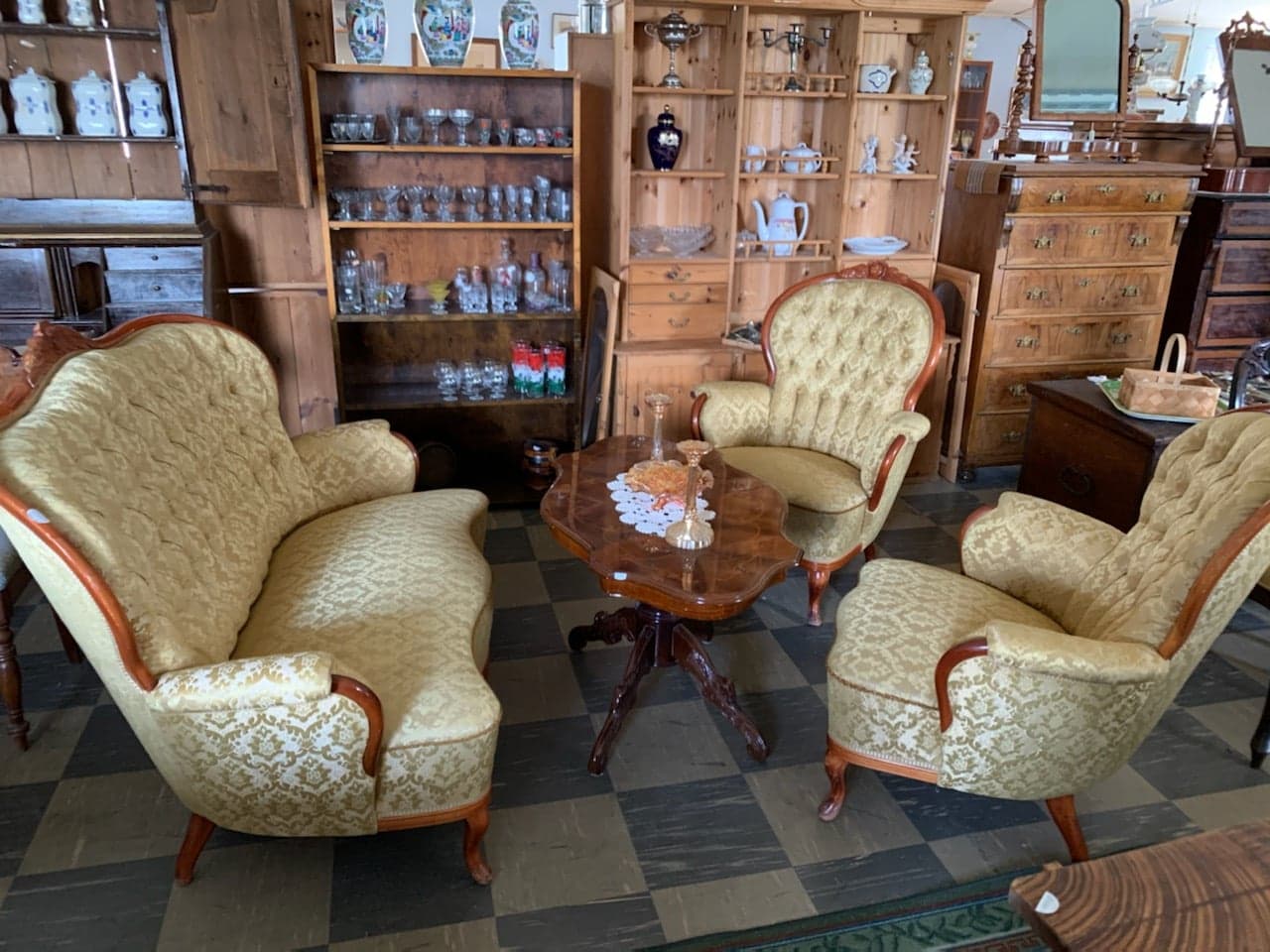 Antikhuset in Öxabäck
Large selection of antique furniture and things from different eras and styles. Tables, chairs, cupboards and other furniture are intermingled with carpets, porcelain and retro posters. Here you may find something for every taste and wallet!
No fixed opening hours, please contact us to book a suitable appointment. See "Antikhuset Öxabäck" on Facebook for daily opening hours!
Address
Överlidavägen 13, 511 95 Öxabäck
Phone number
+46 70-51 94 281, +46 760 34 91 34 Website